The music album "Tirana 100" realized by the group "Tirana-Tirona AllStars" has been selected by the prestigious British magazine "Songlines". It is about the music selections of the year as "Best of New Productions".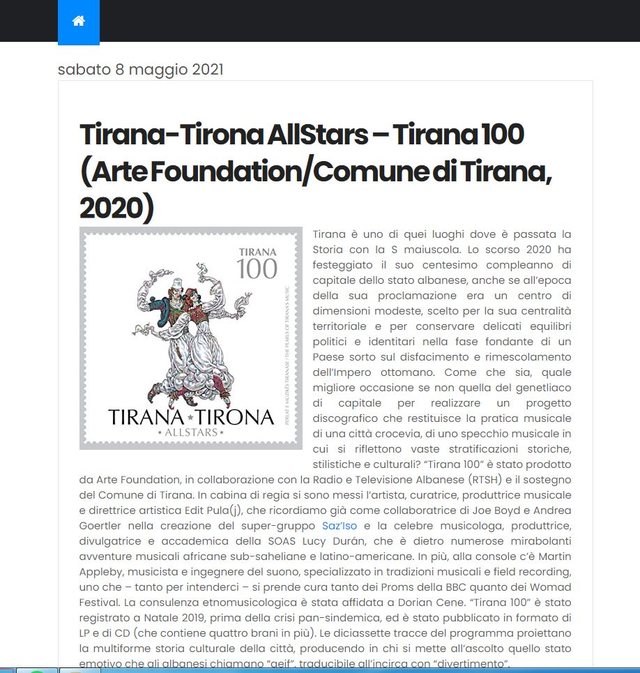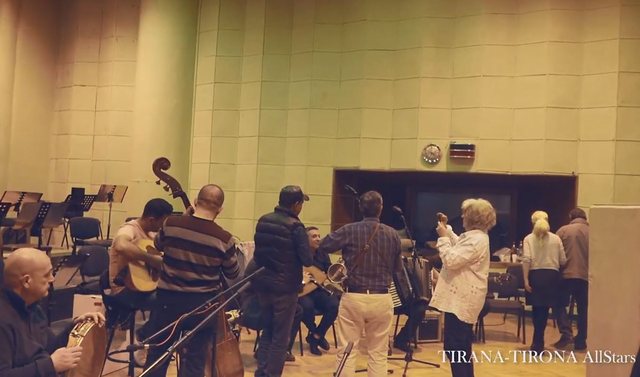 The music album has a collection of the best songs of Tirana and Middle Albania of the century. It was performed by a group of instrumentalists and singers, veterans of Tirana music, but also young people in collaboration with a team of professionals such as Martin Appleby, or Lucy Duran – two connoisseurs of traditional Albanian music.
The ensemble consisting of violin, accordion, two clarinets, two lutes, tambourine, tarabuk, double bass and five singers, was named "Tirana-Tirona AllStars".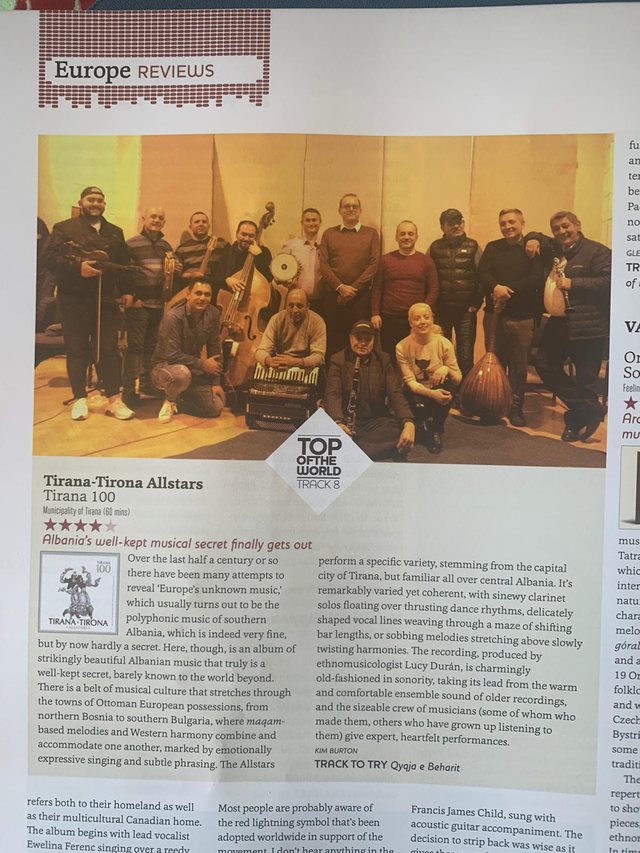 'Songlines' magazine, which has rated the 4-star album, has stopped at the song "Tek selvitë e Namazgjasë" selecting it as part of the repertoire of 'British Airways'.
The magazine writes: "Finally, the well-preserved musical secret of Albania comes out! It is an album with beautiful Albanian music. "Traditional melodies and western harmony combine and accommodate each other."
'Folk Magazine', another well-known magazine that publishes products of world musical importance, describes the album with traditional Albanian music as a discographic achievement.
The Austrian national radio "ORF" and the prestigious network "BBC" have also shown the project "Tirana 100", and the promotion of such products that convey cultural values.
This album has had the support of the Municipality of Tirana to present the Capital with cultural souvenirs and tradition such as music and the album in question "Tirana 100".
Source: https://tiranapost.al/english/my-tirana/video-kenget-tiranase-dhe-te-shqiperise-se-mesme-marrin-vemendjen-e-bb-i497583